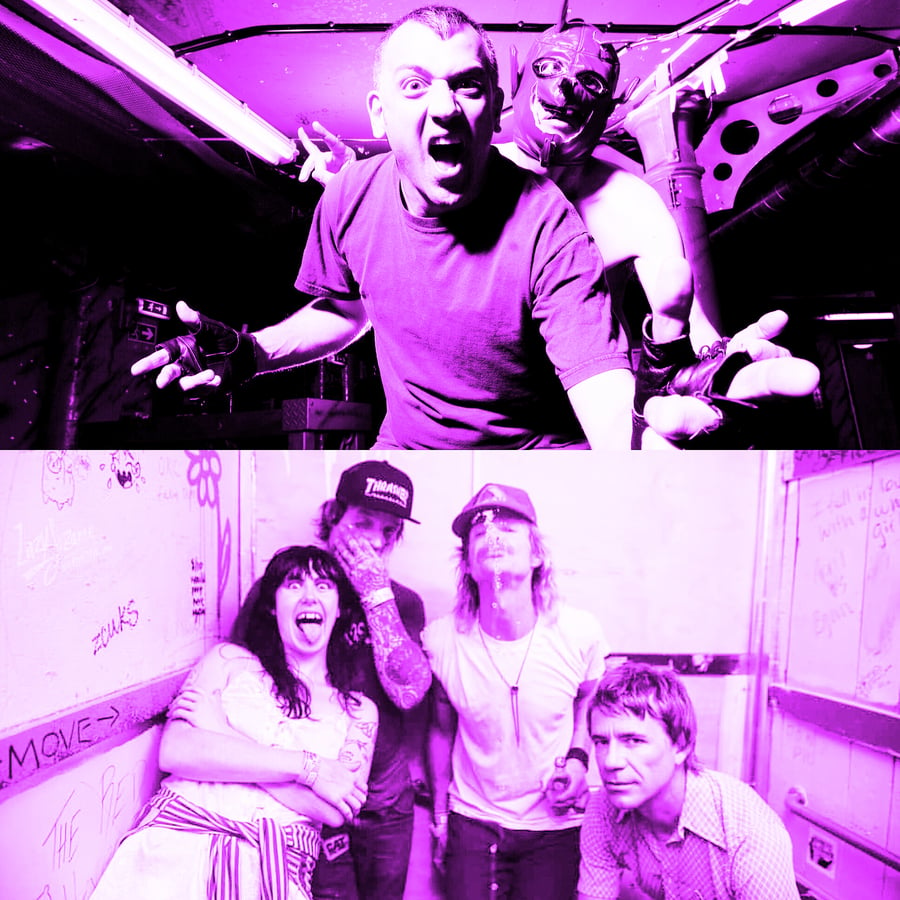 Dwarves / Surfbort - The Giver b/w Fetus Split 7" (Deluxe Edition)
$

15.00
PLEASE READ: THIS ITEM IS A PRE-ORDER AND WILL BEGIN SHIPPING ON 7/20/18. MAIL ORDERS ARE FULFILLED IN THE ORDER THEY ARE RECEIVED. ANY OTHER ITEMS YOU PURCHASE ALONG WITH A PRE-ORDER WILL SHIP TOGETHER.
Dwarves / Surfbort - The Giver b/w Fetus Split -7" Vinyl (DELUXE EDITION)
RIOT STYLE MAIL ORDER EXCLUSIVES!
DELUXE EDITION - LIMITED TO 500 COPIES! ONLY 300 AVAIL. ONLINE!
500 - Crystal Clear Vinyl w/ Clear Green Haze
VINYL COLORS SUBJECT TO CHANGE!
WHAT'S SO DELUXE ABOUT THE DELUXE EDITION? We don't even know! Maybe it will have rainbows, or sparkles. Or maybe... RAINBOW SPARKLES. Trust us on this one you will not be disappointed. IT'S THE MOST! Don't even get us started on the art. It's going to be epic.
TRACKLISTING:
A Side
The Dwarves - The Giver
Feat. Stacey Dee (Bad Cop / Bad Cop)
A Side
Surfbort - Fetus
FOREIGN ORDERS PLEASE READ: FOREIGN ORDERS AT YOUR OWN RISK! WE DO NOT COVER LOST OR STOLEN ITEMS FOR NON-US ORDERS AND CANNOT GUARANTEE DELIVERY!